Qualified Eastbourne counsellor
Nadine is a qualified Person Centred Counsellor based in Eastbourne. Nadine's passion for counselling has evolved from her own emotional experiences. This has given her insight into how powerful therapy can be when life is at its most challenging. You can find me and read more about my counselling services and qualifications on the Counselling Directory.
Holistic approach to counselling
My holistic approach to counselling considers the full spectrum of emotional, mental and physical symptoms of your internal conflict or distress – we can start from wherever you are in your process. By creating a warm and welcoming space for you to speak freely and be heard with empathy, I will help you feel empowered to explore your deeper concerns and vulnerabilities without fear. This empathic space, where you will feel heard and understood, may be where change can take place and you can grow into your full potential.
The significance of my butterfly imagery in my work tells the story of the journey we all undertake on the path to emotional wholeness and wellbeing. More than just a journey of transformation and change, the butterfly's story also speaks of how a fearless acceptance of our inner fragility is the key to unlocking the full potential of our true selves.
Person centred counselling and talking therapy
Person Centred Counselling and any holistic talking therapy is not about fixing things that are broken or curing emotional illness. It's about helping you to find your own healthier ways to explore the path to your full potential, challenging your emotions, and developing the tools to re-wire thought patterns that inhibit your capacity to heal. From there, we can work together to enable you to grow confidently into the richness of your life.
If you feel it's time to explore your challenges and anxieties, I can walk with you on your journey.
Sessional Lecturer on Foundation Degree Course
Sessional lecturer on the foundation degree course in Person Centred Counselling at the local East Sussex College in Eastbourne.
Find out more about Nadine and her qualifications.
Call me now for an initial confidential chat on 07776196170
Member of British Association of Counselling and Psychotherapy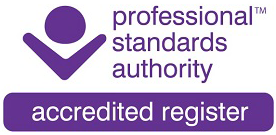 Registered Member: 334596
Member organisation